To make sure you enjoy every second out on Mark Twain Lake, Indian Creek Marina is ready to provide you with a full suite of boat services, including general maintenance and boat repair on Mark Twain Lake. Our crew is fully certified to work on your vessel and we're proud to be certified techs for Mercury and MerCruiser.
Repair: Choose us as your destination for boat repairs when your vessel needs assistance. Our experience and expertise extends to a full range of situations, including engine issues, impact damage, motor problems and minor fiberglass work. We have certified boat mechanics on-site 7 days a week.
Maintenance: Need routine maintenance, delivered by trusted professionals? We're ready to assist you with a full scope of scheduled boat service on Mark Twain Lake, including winterizing boats, oil changes, general maintenance, full-service fuel on the water and shrink wrap service.
Parts: As an authorized service center for Mercury and MerCruiser, we're also your destination for boat parts. If you're looking for something in particular or your repairs involve a replacement part, trust that we'll get a certified, quality new part for you, quickly. We also perform warranty work using authentic Mercury and MerCruiser parts.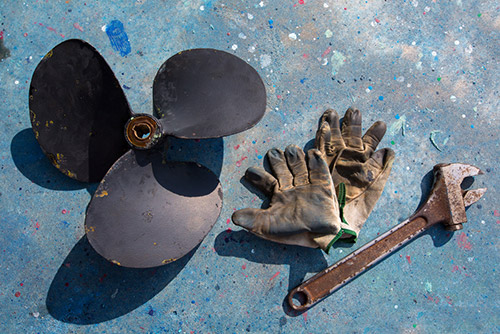 Consignment sales: Though we do not offer new boat sales, we're happy to facilitate consignment sales for boaters who may be renting slip space with us. If you're looking to sell your boat or are in the market for a used boat, inquire with us and we'll help facilitate a transaction.
ICM Miscellaneous Service Rates for 2021
Shop rate for boat and motor repair
$40.00 minimum
$80.00 per hour
Dock hand & general service labor
$15.00 minimum
$30.00 per hour
Dock hand & general service labor
$15.00 minimum
$30.00 per hour
Craftsman Dock Service
$40.00 per hour
$20.00 per hour minimum
Boats 20′ – 28′ $30.00 each way
Boats 29′ – 32′ $40.00 each way
Launching/Haul Out Service
on MARINA OWNED HOUSEBOAT TRAILER $225.00 EACH WAY*
*PLUS SERVICE & LABOR
IF REQUIRED TO PUT ON STANDS, ADD…..$250.00
TOWING SERVICE (WITH MARINA BOAT)
$75.00 Minimum
PLUS $75.00 Per Hour (TOTAL TIME AWAY PLUS FUEL USE.)

For more information about our capabilities as they apply to your boat's repair, service or maintenance, please contact us today for an appointment at 573-735-4075. We're ready to do what it takes to get your boat out on the water in its best condition, so you can kick back and enjoy the lake.